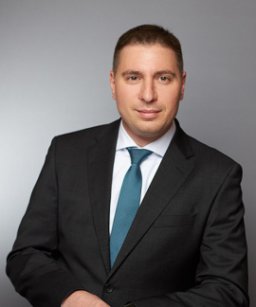 Chairman of the Board of Joint-Stock Commercial Bank "Kapitalbank"
Maevskiy Kirill Leonidovich was born in 1980. He has a higher education. In 2004 he graduated from the Moscow State Institute of Radio Engineering, Electronics and Automation with a degree in Management and Informatics in Technical Systems. In 2013, he graduated from the new Russian University with a degree in Finance and Credit. He began his career in 1996. From 2003 began his career in the banking system. He assumed a post in JSCB "Kapitalbank" in January 2023. Currently he is the Chairman of the Board of JSCB "Kapitalbank"


In addition to the general management of the Bank's performance, it directly manages the activities of the following divisions:
Staff of the Management Board Bank;
Legal Services Department;
Distressed Assets Management Department;
Department of Personnel Policy and Human Resources Department;
Department of Marketing;
Administrative Department;
Department of Information Security.