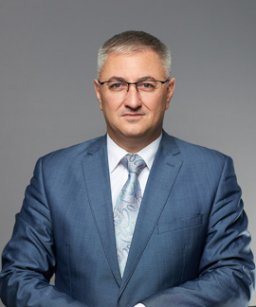 Deputy Chairman of the Board of Joint-Stock Commercial Bank "Kapitalbank"
Glushchenko Alexey Pavlovich was born in 1974 in Orsk city, Orenburg region. Education – higher. In 1996 he graduated from St. Petersburg State University of Economics and Finance. He started his career in 1994. He has been working in the banking system since 1996, and has been working for "Kapitalbank" JSCB since August 2006. Since August 2019, he has been holding the position of the Deputy Chairman of the Executive Board of the Bank.


It supervises the performance of:
Retail Credit Department;
Cash Operations Department;
Banking Network Development Department;
Technical Business Support Department;
Retail Business Department;
Branches of the bank.