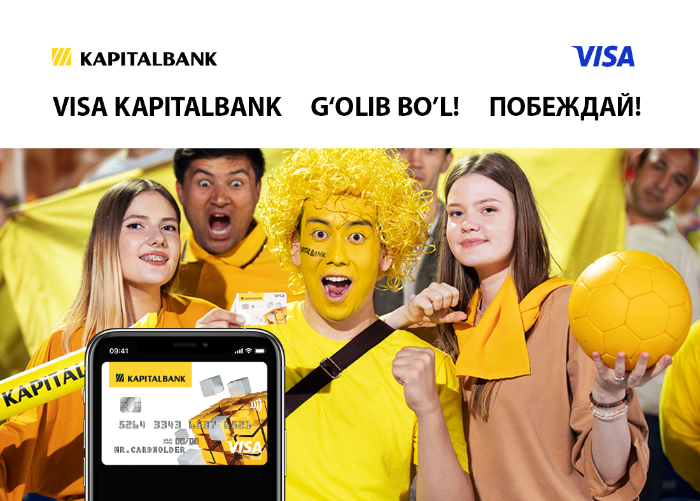 ---
We are pleased to inform you that the second stage of the Visa and Kapitalbank joint campaign has begun, which will last until October 15th. In the first stage, a ticket to the final match of FIFA WORLD CUP 2022 was raffled off.
Now the prizes will be monetary means: one of the participants will be able to win 50 million soums, two - 20 million soums, three - 10 million soums, ten - 5 million soums, another fifteen participants - 2 million soums each and 28 participants - 1 million soums. Additionally, branded and souvenir prizes from Kapitalbank will be raffled off.
To participate, you just need to pay for any purchases with the cost more than 200,000 soums or $20 with Visa Kapitalbank cards until October 15. Each holder of a Visa Kapitalbank card who has made such a purchase with the card during the promotion period automatically becomes a participant in the prize drawing. One transaction in one outlet per day gives one chance to win!
*All Visa Kapitalbank cardholders above 16 years of age, who are citizens (residents) of the Republic of Uzbekistan are eligible to participate in the campaign.
*Only one prize is provided for each participant-winner.
Visa Kapitalbank Fifa 2022 prize draw rules