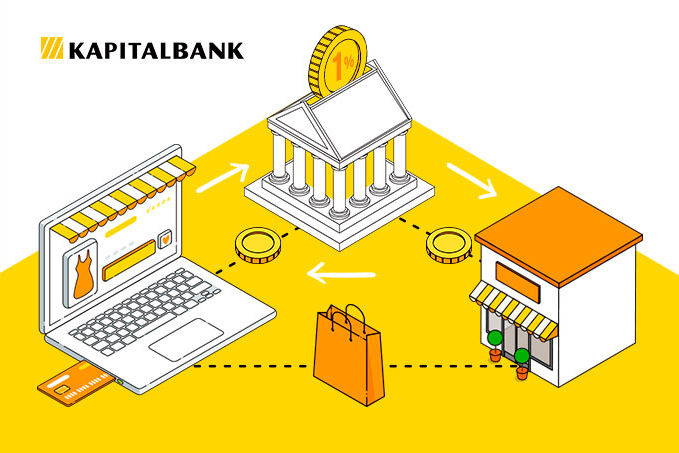 E-commerce: accept payment online - on web-sites, in mobile applications and social networks.
E-commerce, or "electronic commerce" is a tool for selling goods and services over the Internet. The buyer pays for the product with a bank card directly on your website or on any other online platform, for example, in the application.
"Kapitalbank" offers several connection options with a commission of only 1% per transaction. It is possible to connect e-commerce to the telegram bot, website or mobile application of your company, as well as to the payment system of "Kapitalbank".
When e-commerce of "Kapitalbank" is connected, your customers will be able to pay using Humo, UzCard and VISA bank cards.
It is possible to connect e-commerce free-of-charge at the bank branch or by leaving an application in the chat support in telegram: @Kapitalbank_support